2006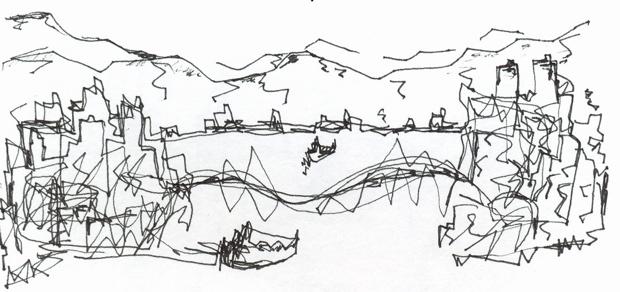 Christopher Kelen, View of Macao: Harbour and Bridge
29 cm X 21 cm, ink on paper.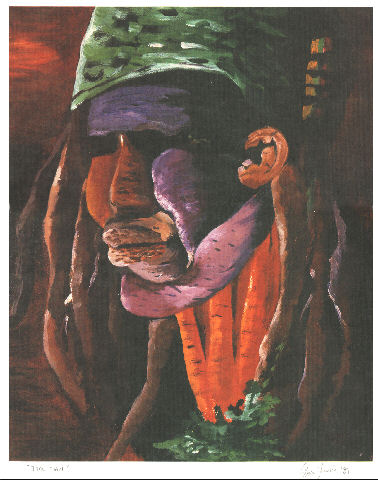 Roger Ferreira, Ital Man

Roger Ferreira, a Canadian artist whose parents are from Trinidad and Tobago, graduated from St Mary's College P.O.S. and McMaster University with a B.A in the History of Art. He is a winner of the John C. Holland award for Art and Culture, and teaches art at the Immigrant Culture Art Association and "Under the Willows" of Lynwood Hall in Hamilton, Ontario.
2005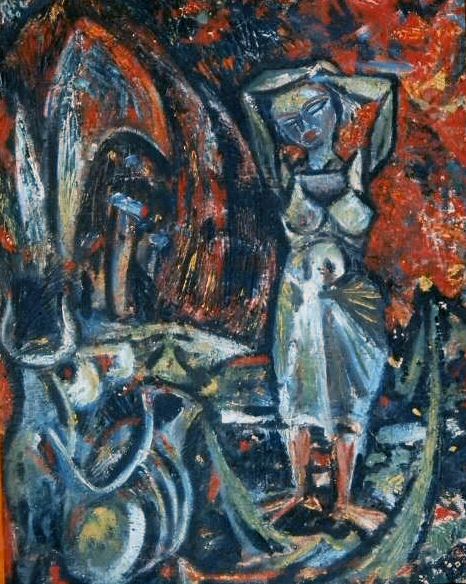 Ashley Halpé, Woman and Bull
47 cm x 38 cm, oil on canvas

Statement from the Artist: "The painting shows a juxtaposition, the exchange of looks unfathomable; there is a hint of the Europa theme and also an uneasy mutter of violence in the composition."
2004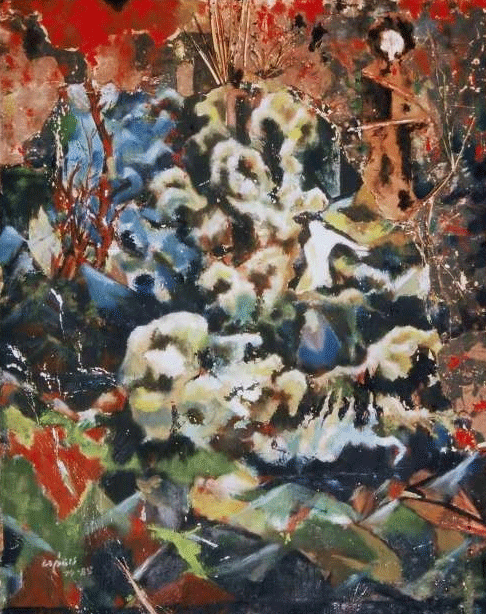 Ashley Halpé, Pasan
oil and fragments of straw on canvas
board; 60 cm x 50 cm

Statement from the Artist:
"The painting is a threnody for Lanka as is my long poem of the same name. 'Pasan' means Passiontide lamentations; these are still sung by the Catholic people of the West Coast. My lamentations are for the horrors enacted in this country during the last half-century. I first became conscious of underprivilege when working with slum children as an undergraduate in the early 'fifties- the white figure at centre right is a slum child in a typical environment. The country and its writers and artists were deeply shaken by the youth insurrection of 1971 and the ruthless backlash: the skull in the centre memorializes this. The flames at the top and reflected elsewhere are in memory of the carnage of 1983. The almost faceless figure with a sub-machine gun is both terrorist and vigilante."
51 - 54 of 54 Items
<<
<
1
2