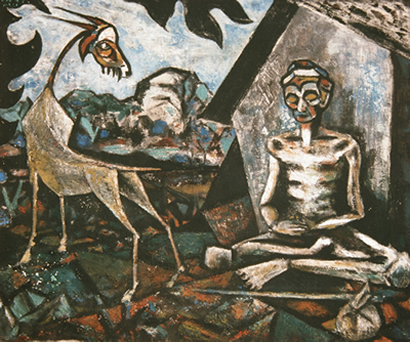 Ashley Halpé, Ascetic and Goat
Oil on canvas. 64 cms. X 53 cms. 1961.

Artist statement: "Several of my paintings juxtapose a human figure and an animal. Here the ascetic sits in trance in the classic lotus posture for meditation while the goat, tense with energy and randy-eyed, looks at him askance. The viewer is welcome to supply its thought and a theme. The painting also illustrates my liking for deep tones and jewel-like faceted shapes lit at some points as by an inner glow."